the bible said Adam and Eve not Ted and Robin
what if
what if Irene Adler's phone code wasn't SHERlocked and he typed it in and she was like omg you're so self obsessed

the episode would have been 1000x better tbh

#and then she texts him screencaps of the dictionary definition of "lesbian" every hour on the hour for like five days
I like my women how I like my men. 

.

.

That's it.

That's the joke. 

I am bisexual.
October 11th is National Coming Out Day. Check this out.
So the fact that entire continents only get one princess to represent them wasn't enough, these crackers decided to make even those princesses white too. 

But ya know, just like they said about white princess Tiana "its important for girls, regardless of race, to feel represented in movies for kids" which is why we need to change every woc princess to white. Yep. Thats right. White girls are under represented. Change all woc to white. That is how you make young girls feel represented

they had the NERVE to caption the Princess Tiana one with "It's important for all girls, regardless of race, to feel represented in movies for kids"

….

whiteness is a poison 

oh my god

what the hell is this fuckery?

all of them look so ugly too
COMEDY. PARODY. THIS IS SO BLATANTLY A JOKE.
The op is making a point about the lack of woc and whitewashing in Disney films through SATIRE.
Calm the fuck down tumblr. 
being an angry crier is the worst because people either feel bad for you or they think they won. like no. i'm gonna punch you in the jaw. i'm just crying i'll still knock you down a peg.
I've reached a time in my life where I understand OotP Harry, rather than thinking he's a whiny brat.
THIS IS IMPORTANT!

Yesterday, I went to Disneyland. Apparently, at their Innovations building, there is a HUGE Avengers exhibit, complete with appearances by Captain America and Thor. Naturally, I ran screaming into said building, camera at the ready. After falling on the ground in front of the array of Iron Man suits and bursting into tears at the Steve Rogers exhibit (exactly like the Smithsonian one in TWS) I got in line to meet the Star-Spangled Man. (The workers were all awesome, they loved that I was such a nerd and so unbelievably excited to meet the Captain.)

My purse has a large Doctor Who pin on it, (not pictured) and the camera man for Steve pointed at it, looked at Cap, and was like "Look at this, it says something about she's a Doctor?" and Cap points at it and goes "Oh, that looks like a blue police box!" so I said, (I was speechless guys I literally am such a dweeb) "It is." and he said "When I was in England doing an Op in 1942, I was stuck in a burning building and a man named John Smith pulled me out of the building, and then ran into a blue police box just like that and disappeared. Do you know if this has anything to do with that?" 

I DON'T EVEN REMEMBER WHAT I SAID IN RESPONSE. YOU GUYS. THE CAPTAIN AMERICA AT DISNEYLAND WATCHES DOCTOR WHO. HARDCORE REFERENCED DOCTOR WHO. KNEW ABOUT THE WHOLE JOHN SMITH ALIAS THING. CAPTAIN AMERICA WATCHES DOCTOR WHO. I AM IN TEARS REMEMBERING ALL OF THIS. 

anyways, we took pictures, i cried when i walked out, thought you all ought to know. the end. 

This is an awesome story!!!!

I have a mighty need and that need is to find this cast member and lavish hugs upon him.

Yes but best part is this totally opens a canon where Capt. America is Capt. Harkness :-p

Now…that's just sacrilege. I'll totally accept canon where they worked together and or possibly boned.

Way to take the high road, fangirl.

i accept all of these possibilities.
I REMEMBER YOU! You were super adorable!
To all my wonderful friends.
Have you ever met a wonderful person that thinks of others before himself, and is always there for them in their times of need? I have, and his name is Manny. He works with me at Disneyland, and right now, he's in dire straits. He has a love for music, and even plays in a band.  He enjoys making people laugh and smile with his clever sense of humor.  Manny is one of the kindest and most gentle souls I have ever met.  He pushes through tough situations with a smile and uses humor and positive vibes to turn the day around for everyone.  Many times I have witnessed this man put others before himself.  He has offered so much help to those around him.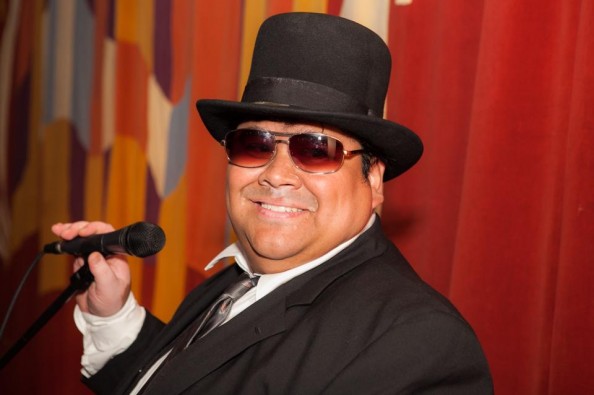 In Manny's own words: "My car, of the last 4 years, was taken from me a couple weeks ago—the result of an unfortunate mistiming with my bank. And while I DID have the money, NOW I don't have enough to get it back.  In just the first week without my car, I've already lost several hundred dollars due to cancelled bookings."
Manny uses his vehicle to transport himself and instruments to his band gigs across Southern California.  It is an essential item for him to have.  These band gigs keep food on the table, a roof over his head, and clothes on his back.

Today I am asking for help for a friend who has given so much and has fallen on hard times.  I am doing this on his behalf to pay it forward for all the help he has given so many others.  This campaign is time sensitive.  Every day that we go without paying for the car, the price adds up.
More detail can be found through the link on Manny and on how you can help! Thank you for taking the time to read and view the campaign, it really DOES make a difference. If you'd like to reblog this post, it would be very helpful. Thank you so much.